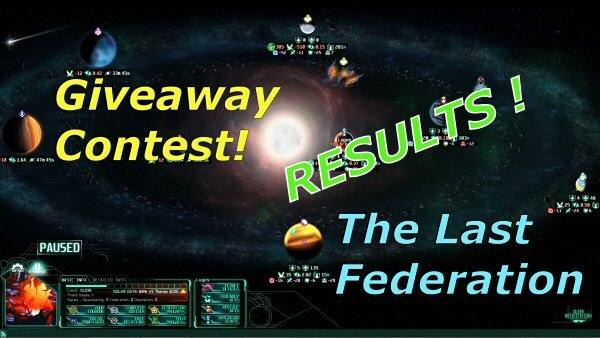 And the winners of The Last Federation giveaway contest are…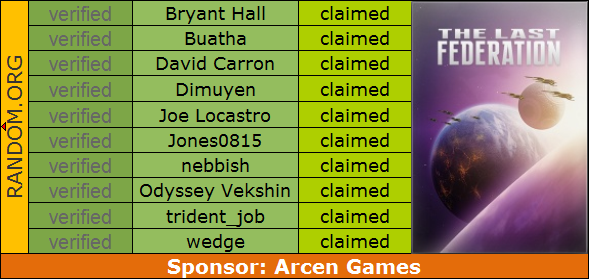 Congratulations! Luck was on your side today. I will send you your prize, a The Last Federation Steam key as soon as I verify that you met the contest entry requirements. The winners were picked with the help of random.org.
Thanks to all who participated. Hope everybody had some fun. Didn't win? Don't worry, I'm sure there will be other opportunities to win a game in the future.
Big thanks to the awesome Arcen Games studio for sponsoring this contest.
The Last Federation was released on Apr 18, 2014. The game is available on GOG, GamersGate, Steam and GreenManGaming for the Windows PC, Mac and Linux. For details about this space strategy game check out our preview. The review should come out in the next few weeks.
The contest details and all the people who participated can be found in this post.
Subscribe RSS
12 Comments
Related Articles:
Post category:
Contests