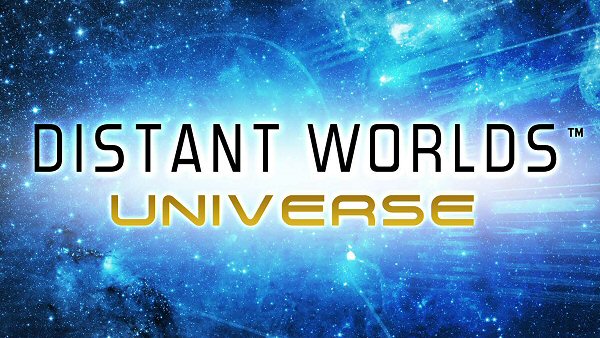 So, the details on Distant Worlds: Universe, the 4th (and last?) expansion to Distant Worlds have finally come in.
The space 4X series' new expansion is scheduled to release this March. Matrix Games confirmed that the game's modding capabilities will be extended significantly.
Modding-wise, it pretty much allows a complete overhaul of the game universe. You can make your own tech trees, resources, components, government types, create your own galaxy map including special locations, write your own storyline including creating triggered events similar to what we have in the official storylines. -Erik Rutins (Matrix Games' Director of Product Development)
Also, this fourth expansion will be standalone, meaning that it will be a "wrap up" release of the entire Distant Worlds series in one package, with owners of the game getting a discount.
It will [also be] a "wrap up" release of the entire Distant Worlds series in one affordable package (with an upgrade path for existing customers).
In addition to being a "wrap up" release, and having extended modding capabilities, it will also feature a new storyline and new technologies to go along with it.
It will also include a new official storyline, covering the first war between the Freedom Alliance and the Shaktur Axis, in which, among other things, you'll have access to the tech required to build your own planet destroyers and research and deploy the Xaraktor virus.
That's all we have at the moment. Expect a preview closer to release and a review soon after.
By the way, if you were planning on getting the Distant Worlds' series (with ~35% off), today happens to be the last day of Matrix Game's holiday sale. If you buy it, I suggest you get at least the Return of Shakturi expansion.
Subscribe RSS
59 Comments
Related Articles:
Post category:
News & Announcements