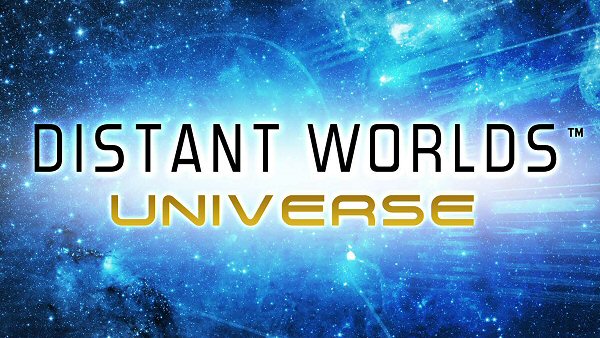 Slitherine and Matrix Games announced the release details for Distant Worlds: Universe, the all-in-one standalone package for their real-time space 4X game series, Distant Worlds.
Distant Worlds: Universe will be released on May 23rd through the Matrix Games store, as usual, but this time it will also be available on Steam. The Matrix version doesn't require Steam but if you buy there you also get a Steam key.
The base price will be $59.99 for the download version and $69.99 for the physical version (this one only available through Matrix's store), which includes a color printed manual of the series.
There will be a release promotional period where the game can be bought for $49.99 download / $59.99 physical ($10 off). On Steam it will work as a pre-order. On Matrix's store the promotion period will start as soon as the game releases on May 23rd.
Existing customers (owners of the base game or any of the subsequent expansions) get an upgrade path where they get a $10 discount for each release they own. So, for example, if you own everything released so far (Distant Worlds base + Return of the Shakturi + Legends + Shadows), and you decide to upgrade to Universe, the price will be $9.99 download and $19.99 physical. Matrix says that they will put up a web page where you can get an upgrade discount coupon according to how much of the game you own (through the use of the game's serial numbers). We'll let you know the details of how this is going to work when the game releases.
This upgrade path for existing customers will be available only through the Matrix store. So, what this means is that if you're an existing customer and want to upgrade to Universe you should upgrade/buy through the Matrix store to get the discount.
As for any further updates to people who own the previous expansion, Matrix said that they plan to release one more update for the Shadows expansion, " but all future modding/feature/performance improvements will be based on the Universe level", confirmed Erik Rutins, Matrix Games Product Manager.
More on this when the game releases.
Here's the brand new trailer/game intro.
Subscribe RSS
76 Comments
Related Articles:
Post category:
News & Announcements