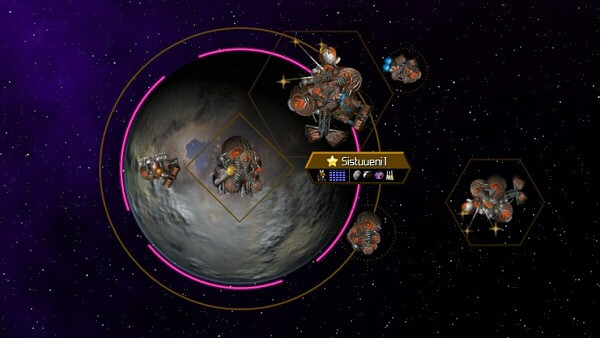 The usual sales that Matrix Games does on the holiday season have just started and will be up until January 14, 2013.
Distant Worlds: Legends is Matrix's flagship space 4X game, but it's also quite expensive, since you have to buy the base game and the two available expansions in order to play. So, these once or twice a year sales periods from Matrix are always a good opportunity to get the entire Distant Worlds series at reduced price. Note that these games aren't available anywhere else but at the Matrix Game's store.
Return of the Shakturi and Legends, the first and second expansion packs to Distant Worlds, are selling now with a 36% discount (at least the download versions), while the base Distant Worlds game (required to play) is at 35% off.
Distant Worlds: Legends received one of the best scores ever given in SpaceSector.com (9.4/10) and is, no doubt in my mind, the best space strategy 4X gaming experience of recent years, and definitely on my top 3 of all time. However, if you're going to buy a Distant Worlds game I don't recommend you buy the base game only. You really need to get the two expansions to get a top quality product, although buying only up to Return of the Shakturi already offers you a good experience.
As announced also today, the third expansion (Distant Worlds: Shadows) will not be released this year (current ETA is Q1 2013). But, in any case, Matrix doesn't seem inclined to bundle it with the previous expansions, at least not when Shadows releases as it seems. So, if you're thinking in acquiring Shadows you're still going to need to have the Legends expansion, and this sale is a good opportunity to get the all thing at a lower price.
If you still have doubts if this may be the perfect 4X game to offer yourself or to others this year check out our Distant Worlds: Legends review.
Subscribe RSS
18 Comments
Related Articles:
Post category:
News & Announcements