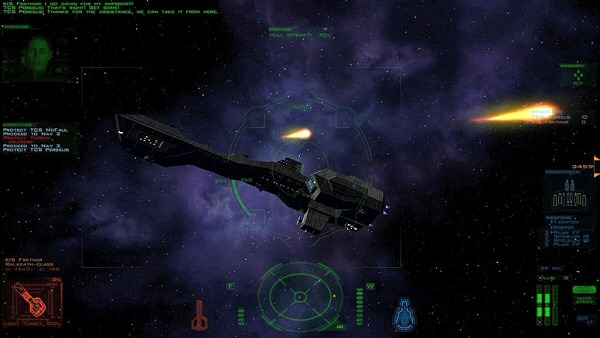 After ten years in the making the space sim Wing Commander series' Universe, designed by Origin Systems, will hopefully see a new title emerge. In Wing Command Saga (a fan production project), you will again fight the Kilrathi at the same time as WC3 and now conclude with the end of the decades long Terran-Kilrathi War.
WCS uses the Freespace 2′ engine, which source code has been released to the public. WCS modified and enhanced it for its purposes. The devs stated that this was all perfectly legal :) "Yes, it is completely legal. The Freespace 2 engine's source code has been released to the public sector, and Wing Commander Saga uses a modified and enhanced version of it. We have made every effort to ensure that all aspects of this mod are completely legal ~ Wing Commander Saga".
The devs have released a feature preview trailer and announced the release date for March 22, 2012. The game will be released for the Windows PC, Linux and Mac. You can read all about it in the WCS' official website.
Thanks to PlaySF for the tip.
Subscribe RSS
5 Comments
Related Articles:
Post category:
Game Previews
,
News & Announcements