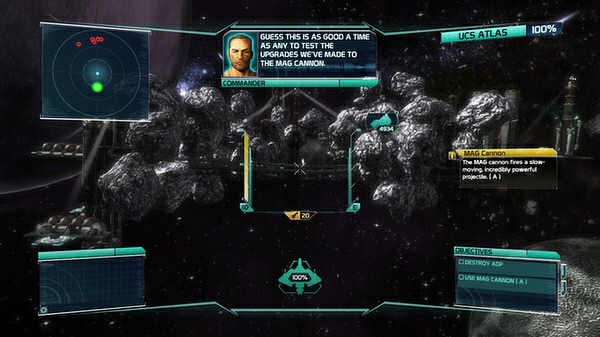 Iceberg Interactive is at it again, folks. They have recently announced the signing of the space shooter, SoL: Exodus which is developed by Seamless Entertainment. SOL has recently appeared on Steam for $9.99. Iceberg will be distributing the game to other digital portals worldwide. They will also release a boxed version (Collector's Edition) that will appear on June 22nd 2012 in UK, Ireland, Scandinavia, Benelux and other locations worldwide. Of course, the game will also appear on Iceberg's webshop.
The Studio Director from Seamless Entertainment had this to say about the Iceberg Interactive partnership:
"We are thrilled to partner with Iceberg in bringing SOL to wider international audiences. SOL has definitely been a labor of love for us, and we can't wait to hear from fans and players from around the world. As a small indie developer working in the town where Wing Commander was born, it's been an enormous honor to build our homage to the classic space games we loved when we were young, and we hope that passion comes through in the quality of our work." ~Seamless Entertainment
This continues Iceberg Interactive's spree of grabbing many games that have a setting in space and sci-fi. They seem to be spear heading a very strong campaign in the market place and this is only a positive note for the lovers of this genre. The more that larger companies help and fund the indie developers, the better games we will have and the more fun to be had! And the fact that they signed a space shooter says a lot of Iceberg's desires to get into the genre and expand their scope.
The Collector's Edition will have the following goodies: a new game mode, art book, sound track, a detailed manual and a free Steam key for the base game.
You can find Seamless Entertainment official site here, and their Steam page here, which contains a demo and trailer.
Subscribe RSS
5 Comments
Related Articles:
Post category:
News & Announcements