This is an old problem and always a recurring one in 4X games, as we were discussing the other day.
How to deal with excessive micromanagement in 4X games? Especially when dealing with developing your management units (cities, colonies, planets, star systems), designated as MUs from this point forward.
One answer would be to go macro, abstracting the concepts as much as possible so that it is not required for players to manage all the details, but only take high-level decisions, that is, to macromanage.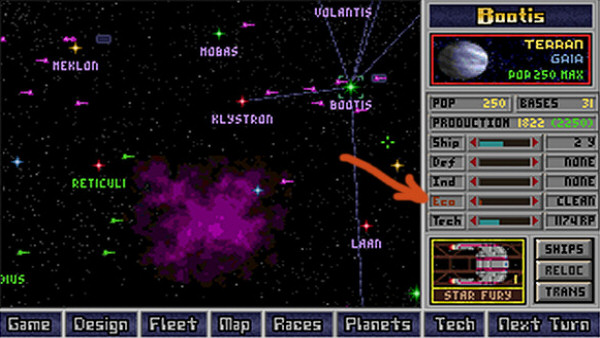 For instance, in Master of Orion you don't construct individual buildings, you just decide the amount of focus that is devoted to industry or ecology infrastructure and you're done. Sword of the Stars takes a similar approach. The "slider management" approach. A high-level decision approach.
But, many people love to decide what buildings they want to build next and actually see them physically standing in their MUs. See the spaceport, the barracks, the factories, the wonders. This helps making a connection between the player and the game to maximize the experience. It helps with immersion, no doubt.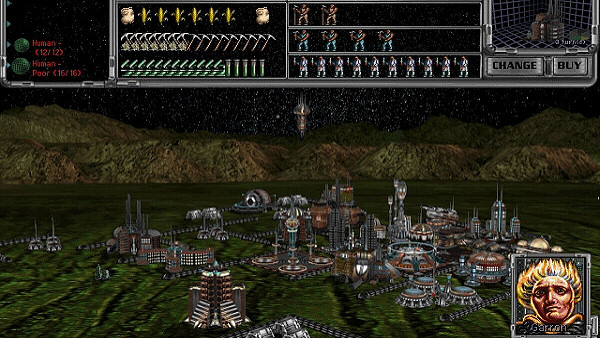 But, this is all fine when you have to manage 2, 5 or even 10 MUs. But, when you reach 15 or 20, things start to become sluggish, but it's probably still bearable to some people. However, more than 20 MUs and the game becomes too tedious and then there's micromanagement hell. This is the case with Master of Orion 2.
What to do?
Solution 1: Use the AI to handle a portion of the micromanagement
This has been done but not in a completely satisfactory way. We've seen it in previous Civilization installments (Civ 3 for example), but not anymore (Civ 5). Sid Meier (or the Civ lead designers of the time) realized that AI Governors just couldn't be made in a satisfactory way, at least not when they have full control of a MU. So, they limit the AI Governors' actions to certain aspects but don't let them decide what to build next. That is fully the player's responsibility. But then we still have micromanagement hell.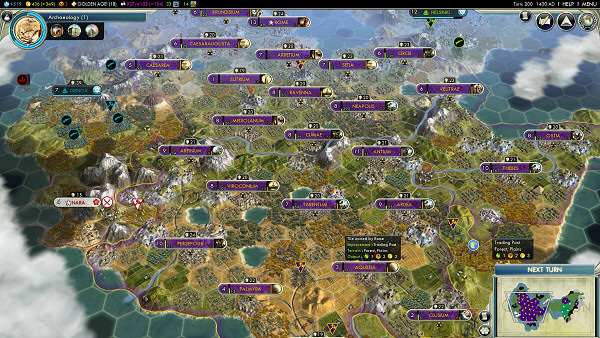 Remark: It's true that Civilization 5 has this "puppet" system that lets the AI take full control of a conquered city (if you want), but that doesn't violate the principle of "not take away control from player". You see, the player acknowledges that he gives away that power to the AI because it's part of the gameplay mechanic that a puppet is a city that is self-sufficient but not really integrated in your empire. So, players accept the sub-optimal city development of the AI as it is an integrating part of an acceptable gameplay aspect. Very clever Mr. Jon Shafer.
Master of Orion 2 also had governors but they were also not good enough. So, people just managed the all thing themselves and got frustrated.
Conclusion
Leaving the task of managing our cities and planets to the AI doesn't seem to be the answer, or at least no one has figured out how to make it fully work yet. The problem I see is that leaving the tasks to the AI to handle things violates the 4X game principle: never take away the control from the player on important gameplay aspects. And, MU's are the critical gameplay aspect in any 4X game.
Humans just don't trust machines to do the job yet. We are just not good enough at programming the AI to do the tasks as well as we do, because that would require that we understand well enough how we make decisions in the first place. The fact is that we simply don't :)
Solution 2: Use gameplay systems to limit the number of management units
So, if you can't trust the AI and still want to manage the thing yourself there's only one solution you would say: "Reduce the number of management units (cities, planets)".
So, what games that focus on micromanagement usually do is to limit the number of MUs the player has to manage. Or better, to incentivize the player to manage fewer MUs and develop vertically instead. Building powerful space colonies or big metropolis and not really dozens and dozens of settlements.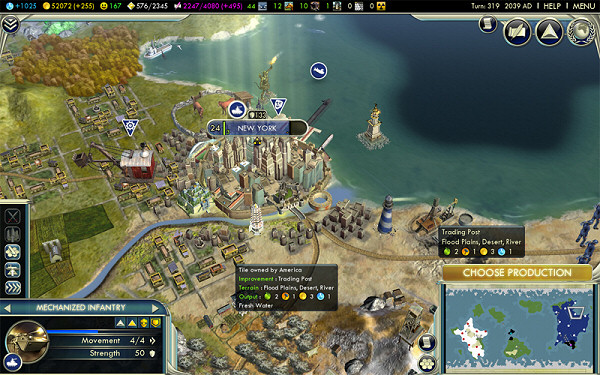 These limiting gameplay systems are usually: corruption, happiness or war wariness. We see them in almost all 4X games in one form or the other. Of course these are very difficult aspects to balance right, so you usually need several iterations with the fan base, and release a few patches in the meantime, before everybody is more or less satisfied with the mechanics.
Conclusion
Reducing the number of MUs surely helps, but it also reduces the scope of a game to probably no more than 20 MUs, otherwise it becomes too much to handle. This may work quite well for historic 4X games like Civilization but not as quite for epic space opera settings where one has to manage an entire galaxy with millions and millions, ok :), dozens and dozens of systems.
Your turn
So, what's your take on this issue? Do you like to micromanage your MUs? What other systems could be devised to deal with excessive micromanagement when developing cities and planets? Is the answer just to reduce the number of MUs, that is, reducing the amount of cities and planets you can control? Should the game designer just pick a management model and stick to it? That is, either go with the macromanagement model, meaning sliders and high-level indicators which allow the designer to offer a bigger scope? Or go fully with the micromanagement model which allows fine detail but also means a reduced scope and fewer MUs to handle?
One thing is clear. If you want to go the micromanagement road be prepared to offer gameplay systems to help the player handle the situation because if the player needs to manage more than 15-20 MUs directly, chances are that your game will not be very successful since it will neither appeal to macromanagers nor to micromanagers.
Subscribe RSS
96 Comments
Related Articles:
Post category:
Game Design
,
Ideas & Concepts