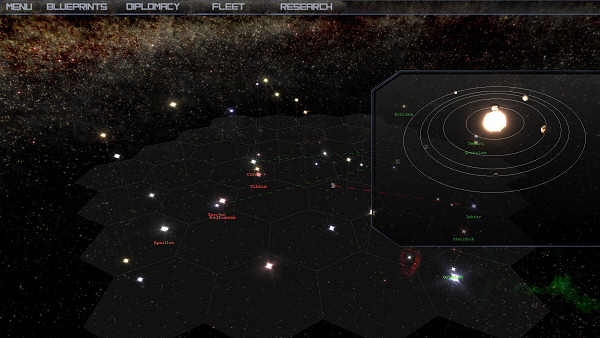 We had our eye on Predestination for some time now. It featured our Stellar Indie Venture rubric back in March 2012. From there, it started accepting beta registrations to anyone interested in July. In November the Predestination Team hit Kickstarter, and, at the time of this interview, they're 3 days to go.
If you missed this indie space 4X game project, here's a chance to know about it on an interview we did with Brain and Nerd's CEO, Brendan Drain. The project already achieved its $25,000 funding target, and unlocked its first stretch goal: Hotseat and Play-by-email. But, there are 4 more stretch goals to go…
SS: So, what's different about Predestination? What will it bring to the 4X genre?
Brendan Drain: Predestination will be a significant evolutionary step forward for the 4X genre, solving the micromanagement problem most 4X games have and improving on the turn-based gameplay we all love from classic titles. It merges an intuitive 3D galaxy map with a full planetary exploration system and truly tactical fleet combat with custom ships.
We're aiming to make it a very well-rounded game, with enough depth to keep hardcore players entertained and simple tools to solve the micromanagement problems deep games inevitably encounter.
SS: What about sources of inspiration for developing Predestination? What has inspired you and your Team the most for wanting to develop this game?
"My biggest inspiration is Master of Orion II."
Brendan Drain: As the programmer, I draw some influence from Amiga classics like K240 and Colonial Conquest, but my biggest inspiration is Master of Orion II. Most recent 4X games have favoured realtime gameplay and focused on one or two main features, and none has really offered as complete a package as MOO2. A lot of the team are also big Civilization fans, and we're drawing some inspiration from those games for our planetary exploration and diplomacy mechanics.
SS: All 4X games in general are faced with a somewhat unsatisfying game-end phase, where usually everything seems done before the game actually ends. How do you plan to tackle this issue? In other words, how do you expect to keep gamers engaged till the end of your game and give them a satisfying ending? And, what sort of victory conditions are envisaged?
Brendan Drain: In most 4X games, you pass a tipping point where you've pretty much won the game and the rest is mopping up. The ultimate goal is to make it so that reaching this tipping point is a challenging process but the game ends quickly after you pass it. The mid-game is a massive power struggle, and the AI races may start to join forces against you if you become too powerful. Once you start rapidly taking over the game and victory is definitely inevitable, the other races should start to fall in line pretty quickly and colonies may start to defect to your empire.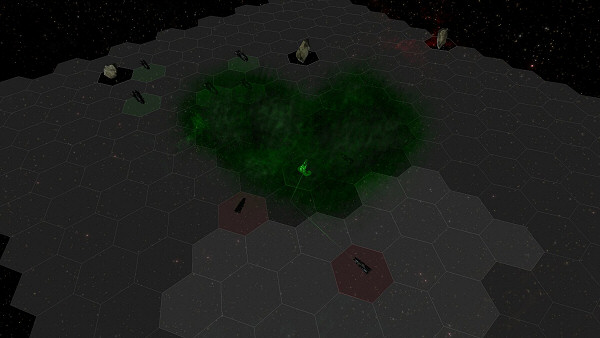 We'll have a number of victory conditions, from military victories like eliminating/absorbing all the other races or destroying the "big bad guys" to diplomatic victories like uniting the galaxy against the big bad guys or taking over the galactic council.
SS: Micromanagement can be a pain in some 4X games. I understand that you propose a gameplay system called "Colony Blueprints", which have instructions for building new colonies, freeing the player from unnecessary micromanagement hassle. Can you give us a summary of how that system will work?
"You can pick a blueprint you've designed and the colony will automatically build it."
Brendan Drain: Blueprints are customised plans for building and running a particular type of colony. You pick which buildings the colony will have, where they're placed, what order they should be built in, and other important colony stats like tax rates and spending. When you colonise a new resource or city location on a planet, you can pick a blueprint you've designed and the colony will automatically build it. You can then later edit the blueprint itself to add new buildings or change stats and every single colony using that blueprint will implement the changes.
It's a way of letting you manage your entire empire quickly and easily, just by making changes to just a few blueprints.
SS: While not always present with enough depth, colony building is an aspect many gamers favor in a 4X game. What kind of structures will the player be able to build? How will the colony development work?
Brendan Drain: There are two different types of colony in Predestination: Residential Cities and smaller Resource Towns. Residential cities will be where all of your taxable citizens live, and you'll have to balance packing in more citizens by building additional housing with keeping planetary morale and security high. You'll build things like housing, police stations, and entertainment buildings here, along with larger buildings like ship construction yards and orbital space dock command centres that won't fit in the resource towns.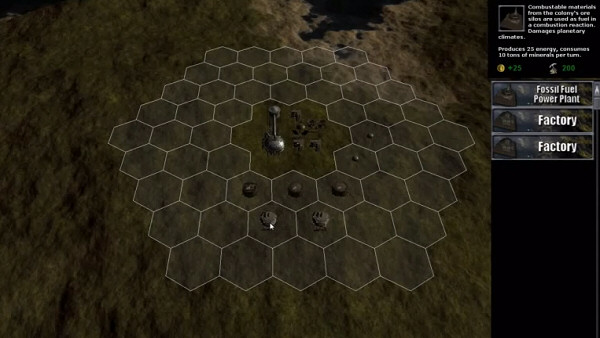 "There are two different types of colony in Predestination: Residential Cities and smaller Resource Towns."
Resource Towns will be built on any resources you find such as minerals or coal, and will house things like factories and storage silos. Both types of colony also require power buildings, and they can both contain military structures like colony shields, ground batteries, and ground troop barracks. There's a limited number of spaces for buildings in each colony and effects from multiple buildings of the same type will stack, so you'll have to balance productivity with military defense.
SS: eXploration is a 4X phase which some 4X gamers sense gets neglected in favor of others. You seem to put particular focus on it, so, what can the player expect to experiences when doing exploration in Predestination?
Brendan Drain: Predestination will have exploration on both the planetary and galactic scales. There are random events and hidden treasures to be found all over the galaxy, and temporal rifts will open randomly throughout the game and spit out ships, technology and debris to be claimed by the first race that gets there.
"Predestination will have exploration on both the planetary and galactic scales."
On the planet level, you'll scan individual sectors of each planet for resources and other surprises, and can expect to find bonus technologies and planetary random events strewn across the surface of some worlds. New scanning technologies will be available throughout the game that reduce the micromanagement load of exploration, let you find all-new resources on your worlds, and reveal hidden objects in space.
SS: What's your plan for ships' movement? Will there be established starlanes between stars, where ships need to travel to and from, or can ships fly anywhere in space freely? And, what about fleets' composition? How exactly will fleets work?
Brendan Drain: We definitely don't have starlanes! Ships can travel from any star to any other in range, and ship range will be limited to a certain spherical radius around existing colonies. Fleets can be made out of any number of ships, and you can design them to have a particular starting layout in tactical combat so that you can design a fleet with a particular strategy in mind.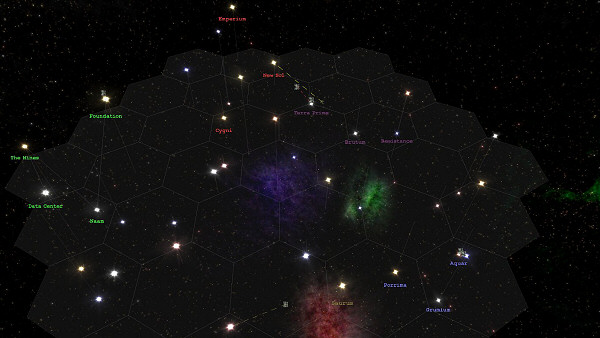 SS: So, Predestination will allow several settlements, or town locations, to be established on each planet. Will each star system also allow the colonization of different planets in the same system? And if so, don't you think that could be just too much for the player to handle?
"Players will establish several settlements on each planet and can colonise all the planets in a solar system."
Brendan Drain: Yes, players will be able to establish several settlements on each planet and can colonise all the planets in a solar system. This would ordinarily be way too much to micro-manage, but we use tools like the Colony Blueprint system to solve that micromanagement problem.
There are also mid-game technologies that automatically explore planets and colonise any resources found. Using our micromanagement tools, the effort needed to manage everything won't increase too much as your empire grows.
SS: I find curiosity – or the effect of causing curiosity in the player – and surprises, as key factors for having fun with a game, especially with a space 4X game. What would you say Predestination has to offer regarding those two aspects?
Brendan Drain: There will definitely be some interesting surprises in the game, from galactic and planetary random events to hidden items and technology that can be found throughout the galaxy. The temporal rifts add an element of curiosity to the game as you won't know what's there unless you send ships to investigate!
SS: What are your favorite 4X games? And, which were the last ones you've played?
"The team are all big fans of Master of Orion II and the Civilization series."
Brendan Drain: The team are all big fans of Master of Orion II and the Civilization series, and we still break them out at LAN parties. My favourite recent game is Galactic Civilizations II: Dread Lords and a few of the team are currently playing Legends of Pegasus and Endless Space.
SS: Let's imagine that for any reason you will not be able to release the game. Would all the backers be allowed for a full refund for their pledges?
Brendan Drain: The way Kickstarter works, we're obligated to deliver the promised rewards. At this point we've more than exceeded our goal so we'll definitely be able to make the game. If anything bad were to happen during development, it would just mean a delay of the game at this point rather than cancellation.
SS: Can you reveal your 65K and 80K stretch goals? Or at least one of them?
Brendan Drain: We're not likely to reach those goals with only a few days left, but they would contain major features like a 3D ship designer and tactical ground combat. We managed to pack the rest of the main stretch features into our 40k and 50k goals, like multiplayer, a story campaign and mission-designer tools.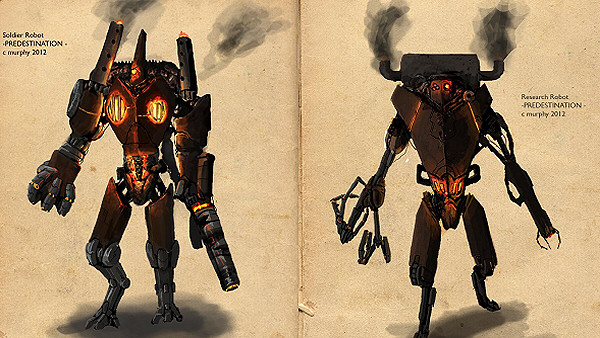 We're trending to hit the 40k stretch goal and could possibly hit 50k in the final day if a few more race designers and level designers come on board, but if we don't reach 50k there are a few local funding schemes we can apply for to make up the difference.
SS: Now that we are in the final days of your Kickstarter campaign, please use this opportunity to tell us why should we all support you in your quest.
"Northern Ireland doesn't have much of a games industry."
Brendan Drain: Northern Ireland doesn't have much of a games industry, so your generous donation will be helping to kickstart a whole new industry that has no other reliable source of finance! Predestination promises to reinvent the classic turn-based space 4X game for the modern gamer and introduces important features like the blueprint system to the 4X genre.
Paypal pre-orders will continue until release, but December 28th is the last day to pledge for our exclusive Kickstarter-only rewards, like the $25 pre-order with free DLC and expansions for life!
Thanks so much to everyone who has backed us so far! We're looking forward to getting stuck into development in the new year and delivering the best 4X game we possibly can!
Thank for your time Brendan. Good luck to your final days at Kickstarter, and for the development of Predestination.
Predestination is currently on Kickstarter, having raised about 37K at the time of this interview. For more details on this space 4X game project check the Predestination kickstarter page or the game's official website.
Subscribe RSS
24 Comments
Related Articles:
Post category:
Interviews
,
Kickstart