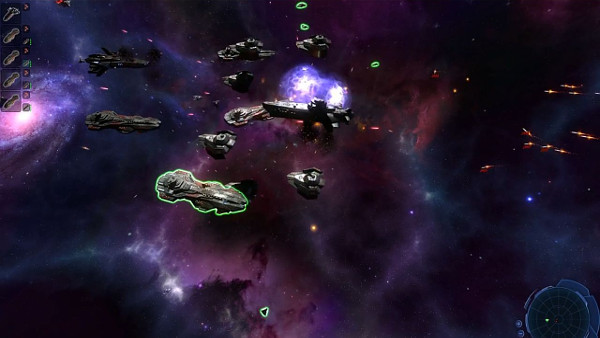 Iceberg Interactive and Zero Sum Games are preparing to show off their progress on their upcoming title, StarDrive 2, at GamesCom 2014 next week. Thankfully, they've not left those of us who can't attend empty-handed. A new dev log video has arrived and is putting many of the game's new and enhanced features on display for all of us to see.
As has been customary with the StarDrive 2 videos, we once again get a peek under the hood at multiple facets of gameplay.
The August video begins with a return to the space battlefield once more. The combat AI has received some overhauls, and is now more capable of taking advantage of their long-range weaponry. Thankfully, new defensive technologies such as point defense weapons and ECM jammers have been added to help even the odds against enemy missile boats. Fighters have become smaller and more numerous. And, alongside an enhanced vertical perspective in combat, a feature which allows ships to appear to fly under and over one another, continue to make combat more exciting to watch and presumably to participate in.
While the real-time combat appears to be greatly enhanced over its predecessor, the strategy "4X" mode of the game has been getting some attention. The starmap has received enhancements by way of a new empire border system that is easy to read and a vast improvement over the original StarDrive's more blob like structure. On the economic front, the dev log shows off some new android citizens, a new type of constructible worker that will play a pivotal role for the mechanical races, though they are also usable by the more traditional races. Minor races are also poised to play a role in StarDrive 2, and the video mentions that it will be up to the major races to decide whether they want to bargain with them or simply conquer/enslave them.
The video ends with an up to date look at ground combat, not just on planets, but on bases as well. Two sides square off in an asteroid base in a mode that is reminiscent of a turn-based tactical game like XCOM, Jagged Alliance, or Xenonauts, complete with action point allotments. One major difference here though is that combat is deterministic, meaning no random dice rolls. As Daniel describes in the video, his vision is for the ground based combat to play out like "fantasy, science fiction chess". It's a different approach, certainly for a 4X space game, but seeing as though I expect ground combat to take a backseat to space combat, it may end up being the right call. I believe it was mentioned before, but it bears repeating that these ground units are also fully customizable with different weapons and armor.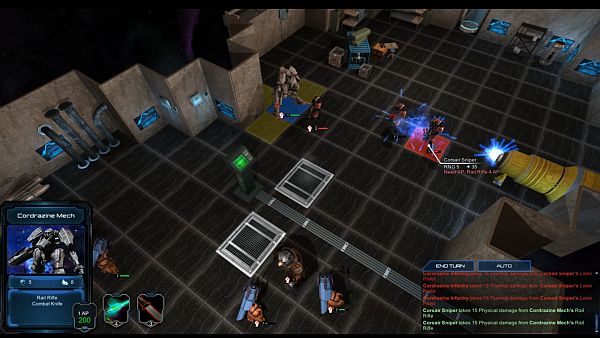 As the video closes, it confirms that StarDrive 2 is scheduled for a Fall 2014 release. At this time, no announcements regarding Early Access or an open beta have been made.
Subscribe RSS
119 Comments
Related Articles:
Post category:
News & Announcements
,
Videos