A new year, and a new list of interesting science fiction and space games to look for is in order. Priority is given to strategy games, but you'll also find other types of games in this list, like simulation, adventure or action games. I think we have much to look for in 2013. Note that some of the titles included in this list are the product of successful crowd funding campaigns, namely from the Kickstarter and IndieGoGo platforms. It will be very interesting to see how well the indies, and the not so indies, will perform.
And now, and in no particular order, here is the list of games that SpaceSector highly recommends that you have a look at this year. It's too soon to tell how well they will perform and, as always, it's not 100% certain that some of them will make it this year. Enjoy!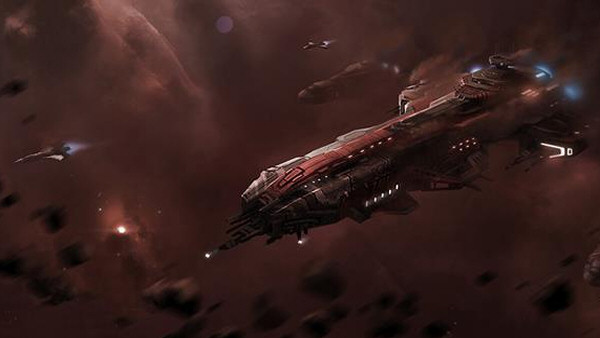 StarDrive was already in the 2012 list, but Dan DiCicco and his team decided that they needed a bit more time to do further testing and polishing, which, if possible, is always a good decision :) So, from Kickstarter, to quitting his day job, to Desura and to a publishing deal with Iceberg Interactive, Dan seems to be finally ready to let everybody play his real-time space 4X game creation. StarDrive is different from traditional space 4X games because you can actually control any ship in your empire in a "WASD" fashion. But, it also contains all the traditional features you expect to find in a space 4X game, like ship design, colony development, space combat, diplomacy among others. In our interview Dan said that he's gone from "the guy with the dream to a guy with a game". Let's hope that your game is great Dan, as one can never have too many good 4X games. StarDrive's beta is expected to open on Steam on January 29th. The price should be around $29.99/€29.99 and it will be available digitally on Steam, Desura and on Box version on some European countries. Check our hands-on preview and our interview with Dan for more information.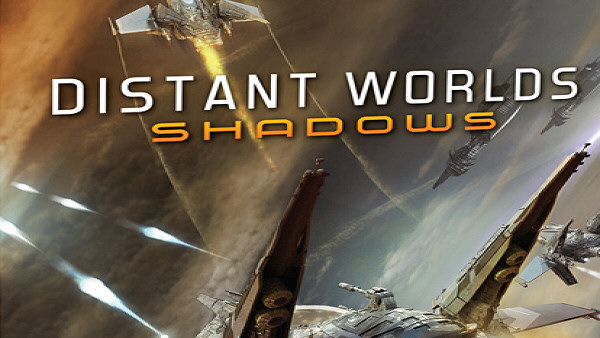 Early this year, the Distant Worlds 4X Universe gets to see a new expansion: Shadows. So, after the Return of the Shakturi and Legends expansions, Matrix Games, Slitherine and CodeForce are now proposing a different play experience with independent space-based factions (different from the Imperial style races). You should now also be able to choose from several playstyles, including Smuggler, Pirate and Mercenary. Matrix also promised a "significant performance improvement", AI improvements, new technologies, more planetary buildings, ship abilities and what seems to be a somewhat major evolution to the ground combat system. You will need all the previous expansions to play Shadows. The price should be similar to the other expansions, which should be between $20-25/€15-20. Last word from Matrix points to a Q1 2013 release.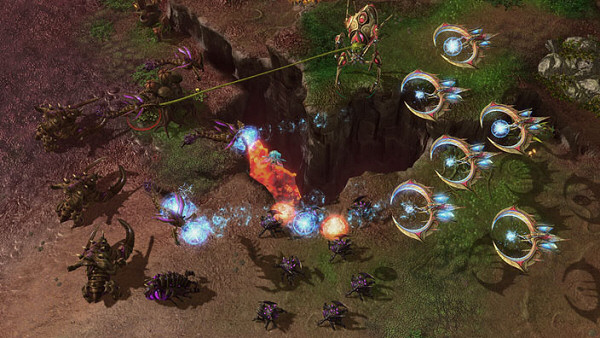 StarCraft 2: Heart of the Swarm
This one was also on the 2012 list, but now the new release date seems firmer (Mar 12, 2013). Heart of the Swarm is Blizzard's first expansion pack to their sci-fi real-time strategy game, StarCraft 2: Wings of Liberty. HotS will pickup up from Wings of Liberty with 20 new missions, now focusing on the Zerg race. StarCraft 2 has received outstanding acclaim by the critics but not as much from the player base. I confess that although I played many RTS games in my life, both sci-fi and not, I was never a big fan of StarCraft. I find it too quick-paced and ultimately too much of a clickfest for my taste. But, they say it's one of the best. By the way, to my best knowledge it's still uncertain if the third expansion – Legacy of the Void – will also be released this year.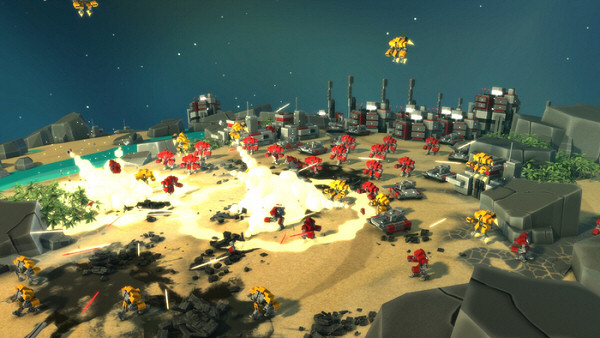 After their astonishing success on Kickstarter, Uber Entertainment will bring us Planetary Annihilation, a Total Annihilation inspired sci-fi RTS about planet smashing, big explosions, base building, resource collection, huge battles with robots and asteroid bombardment. There will be single-player and co-op skirmish multiplayer against AIs. Modding support is also expected. Planetary Annihilation will be available for the PC, Mac and Linux. And, if all goes according to plan, it shall release in July 2013.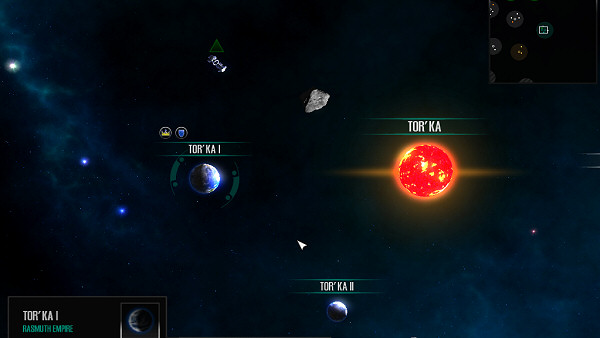 Not to be confused with Steve Barcia's Master of Orion prototype with the same name :), Star Lords is a new turn-based space 4X game being developed by Neogen2 Creations for the past two years or so. There's already a playable alpha available for pre-orders (currently alpha v2.0). Star Lords combines many good things from previous space 4X titles, especially from older games like Master of Orion, Space Empires or the Galactic Civilizations series. Its focus is on providing a deeper political layer than usually found in these types of games, namely diplomacy and espionage aspects. At the time I wrote my first look impressions, it was evident that there was still a lot of work to do, but the game is already quite playable. The devs expect to release on Q2 2013, but as always in indie game development, this may still be a tentative date. This one is only for Windows.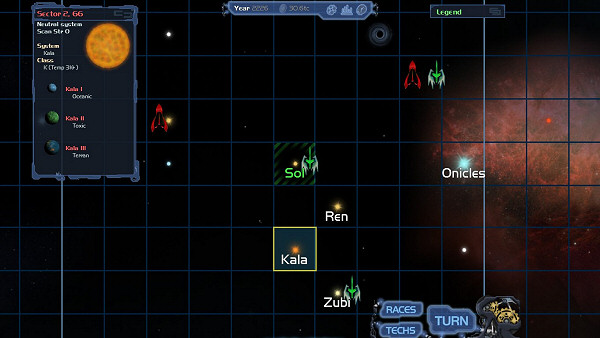 Horizon is a space 4X game for the PC that we've been following for a long time now. The development dates to 2006 (at least). In 2010 I did an interview with the main developer. Then there was a long silent period. But, by middle of last year the devs suddenly re-emerged and apparently have been doing good progress since then, at least judging from the screenshots that they have been posting recently. L3O defines Horizon as "a traditional 4X game that plays very much like one. If you have played Master of Orion 1 and 2 you will feel right at home.". So, I guess that says much about their game. Recently, I received word from the devs that they expect to start beta testing early this year, and estimate a release date for Q2 2013. But, this was a more of a "likely" estimate, so as always, this may still not be it. Here's me hoping that it is.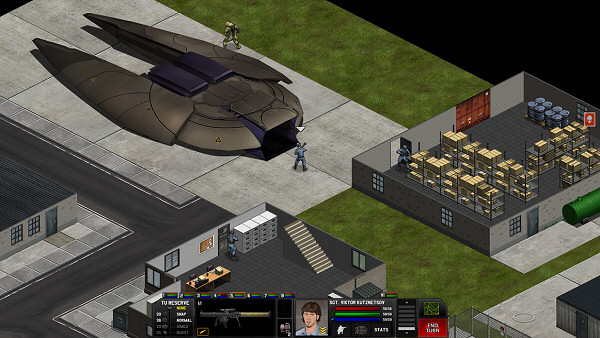 So, after a long wait, and a successful Kickstarter campaign, it seems that there's a good chance that we'll be playing another X-COM remake/re-imagining title this year. In my view, Xenonauts plays much closer to the original X-COM formula than 2K's and Firaxis' XCOM: Enemy Unknown. And, Xenonauts does feel like an X-COM game indeed, starting from the base management, the interceptor missions, to the mystery and fear factors. I played an early alpha and can guarantee that it's all there already. Basically, Xenonauts feels like a straight remake, or a very close remake, with a graphics overhaul, and a somewhat different art style. When I tried the game – and this was in April of last year – there were still a lot of things to do, and the game was not exactly playable yet. Goldhawk Interactive plans to go with a two-phased beta, which to my best knowledge has not started yet. Game-access pre-orders are available. The game is for the Windows PC.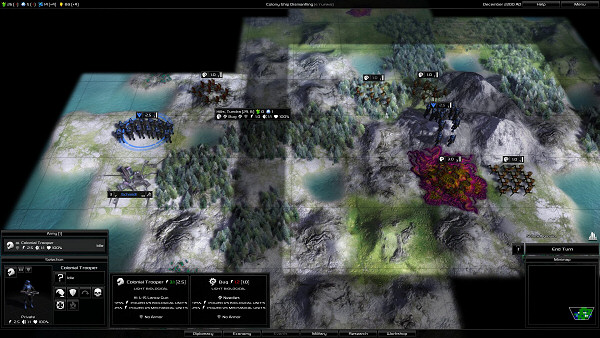 Announced in April 2012, Pandora: First Contact is a sci-fi turn-based 4X game from Slitherine, Matrix Games and Proxy Studios. The target platform is the Windows PC and it's expected to release soon. In fact, beta testing has already started and should be now well in its way. By the way, they were looking for beta testers in case you're interested. Little is known about Pandora, apart from the gameplay that takes place in a recently discovered Earth-like planet were you're expected to encounter heavy resistance from native life, and need to compete with other factions for control of the planet. Features include a research tree, diplomacy, settling and managing cities, terraforming, landscape improvements (e.g. farms, mines, forts), unit customization and combat. Let's see what's different about Pandora. Stay tuned for more as I'll try to get my hands on a build as soon as possible for an hands-on preview.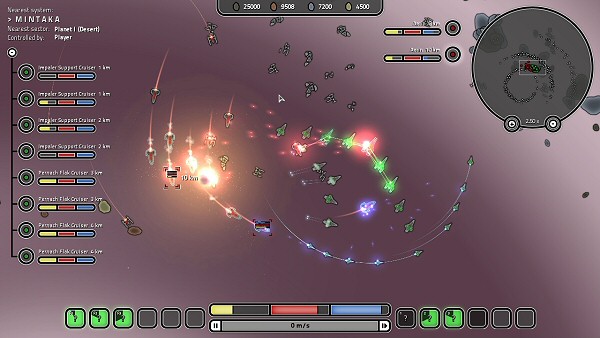 Galaxial is a real-time space strategy game where you can explore, mine, colonize, and conquer. It's being developed by a single guy – Stuart Morgan. Stuart stated to have drawn inspiration from games such as EVE Online, X3, Sins of a Solar Empire and Total Annihilation for developing his game. Game features include exploration, resource mining, colonization, different types of ships to control, ship customization and technology progression. The visuals are very interesting and unique. In fact, everything in Galaxial looks and sounds really good. Explosions are cool and weapon effects also look great. Music is also special. So, aesthetically speaking, the game is very interesting and refreshing. Galaxial will be available for the PC. The dev hopes to have a beta pre-order version ready shortly before the full release, which will happen somewhere in 2013. Check out our preview for further information.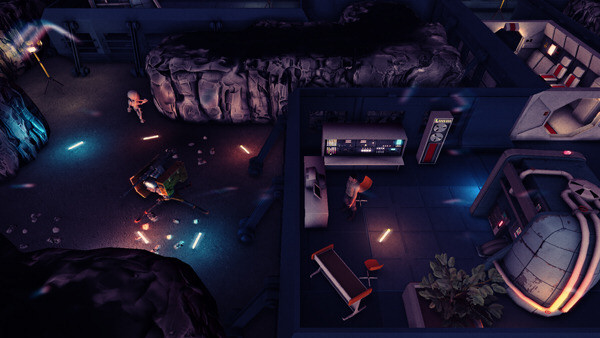 After going through a successful Kickstarter campaign, indie developer Simon Roth will bring you a space colony management simulation god game. In the dev's words, Maia it's like "Dungeon Keeper meets Dwarf Fortress on a primordial alien world.". The game will have real-time strategy and city-building elements, and a procedurally-generated universe, which means that the game's objects and textures are generated by the computer. Expect to find a dark science fiction setting, also with dark humor inspired by the 1970's hard sci-fi. There will be a single-player campaign, first-person and third-person modes and modding capability. Simon expects to have a playable release already in January 2013 and a final release in the summer of 2013. The game will run on Windows, Mac and Linux, and it will be DRM-free.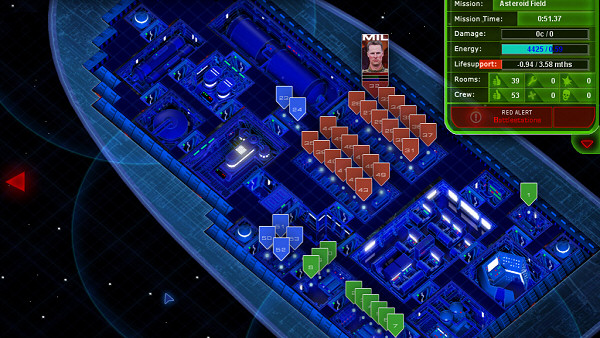 David Murent proposed a real-time space strategy game for the PC about spaceship design, crew management, trade and war. David succeeded on IndieGoGo and achieved all the game's stretch goals – if you include the direct donations made through his website. This allowed David to implement not only his proposed core features but also online multiplayer and a story-driven single-player campaign with cutscenes. In Starship Corporation expect to design multiple types of ships, sell those designs, build your ships, train your crew, trade, raid and terraform. Ever wondered how it would be like to be in charge of a spaceship manufacturer company, and be able to design and build spaceships? Well, this is probably as close as it gets to that dream :) The game will run on Windows. There's no firm release date set yet, but there's a chance that the game will come out still this year.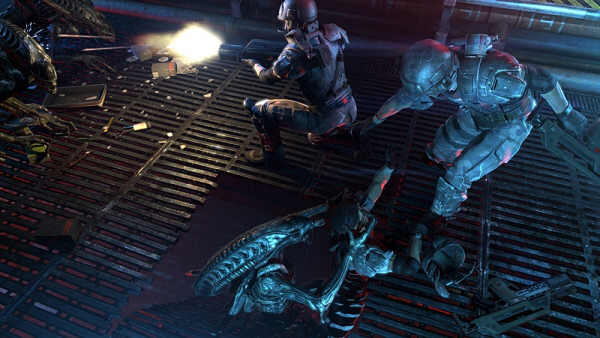 Previously set to release in 2012, SEGA and Gearbox pushed Alien Colonial: Marines to February 12, 2013. It's a first-person shooter inspired by the Alien franchise, which is one of the best known for its successful mix of action, horror and sci-fi. The story starts on-board of the USS Sulaco, which was recovered in orbit around LV-426 (the planet where the Aliens movie unfolds – and part of the first Alien movie too). The story should then continue on the surface of LV-426. It's been a long time since I've played a shooter, this may be one chance to return. Because, well, it's Alien. Aliens: Colonial Marines will be released for the PC, PS3 and Xbox 360 (Wii is still to be confirmed).
\Edit (Feb 12th, 2013): I don't have first hand information on this game yet, but it looks like it's having a strong negative reception throughout the media. Better be careful about this one. The prospects were good and expectations high but things don't look too good, at least at release day.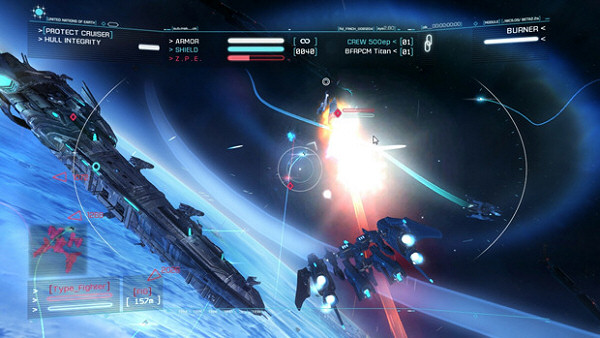 Another successful Kickstarter campaign. Strike Suit Zero is a space combat PC game with very appealing visuals where your ship – a traditional fighter – transforms itself into, what Born Ready Games calls, "a hulking suit of space armour" – aka Strike Suit. The music is quite cool – reminds me of Homeworld's soundtracks. From the looks of it this seems to be more about fast-paced arcade dogfight than, let's say, a space simulation experience. Strike Suit Zero should be releasing somewhere in January 2013.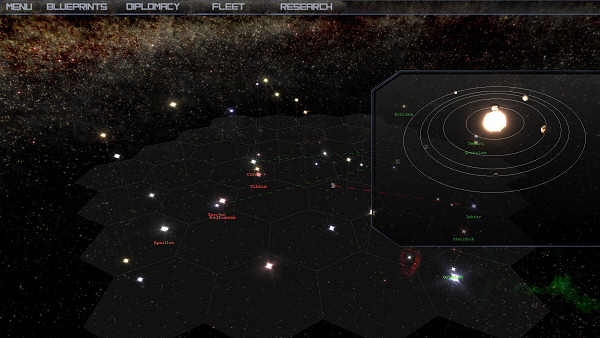 A group of indie developers from Northern Ireland decided to take the plunge and go ahead with a Kickstarter campaign for a turn-based space 4X game. And, they made it. I had an eye on this one for some time now. Predestination is a space 4X game in the traditional sense, but with a particular focus on exploration aspects. Other features include 3D galaxy maps, custom races, turn-based tactical space combat, and terraforming. The Brain and Nerd team also proposed a concept to reduce late-game micromanagement, which will make use of building blueprints as plans for building and running a particular type of colony. At this time, only Windows support is envisaged. Have a look at our interview with the lead developer for more details.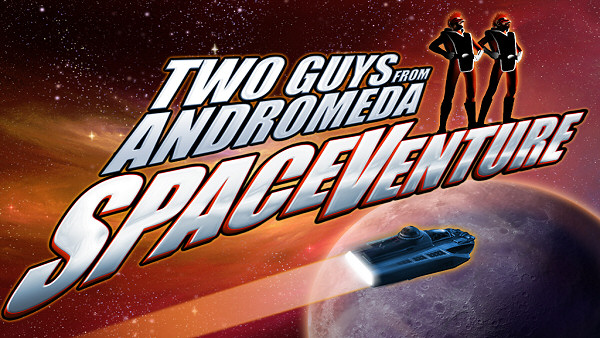 The creators of the Space Quest series succeeded on Kickstarter with their proposal for a new sci-fi adventure named SpaceVenture, or sometimes also known as Two Guys SpaceVenture – the two guys being Scott Murphy and Mark Crowe from the Guys From Andromeda company. It appears that SpaceVenture is in fact a spiritual successor to the Space Quest series. At the moment, they are still going through a funds raising campaign at their website for stretch goals. SpaceVenture has a tentative release date set for February 2013 for Windows, Mac, Linux, Android tablets and the iPad.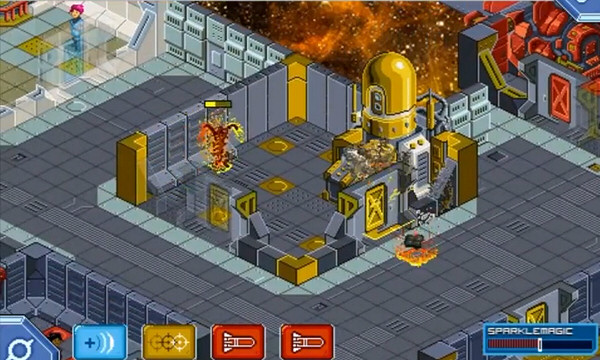 War Balloon Games ran two successful Kickstarter campaigns for Star Command. One for their mobile version (iOS and Android phones and tablets) and another for the PC/Mac versions. In Star Command you're in charge of a star ship and have to manage the crew and its equipment. Ship combat runs like a mini game where you use timing skills to score hits. The crew management is done on an RPG-like style with skills and ranks progression. After a failed tentative release date for the end of summer 2012, War Balloon Games have said recently – in a thorough release plan report – that they will "soft" launch for mobile devices in January 2013 and enter beta for the PC/Mac soon after that on Steam Greenlight, where they plan to release Steam keys for all the backers. Check out our preview for more information about Star Command's gameplay.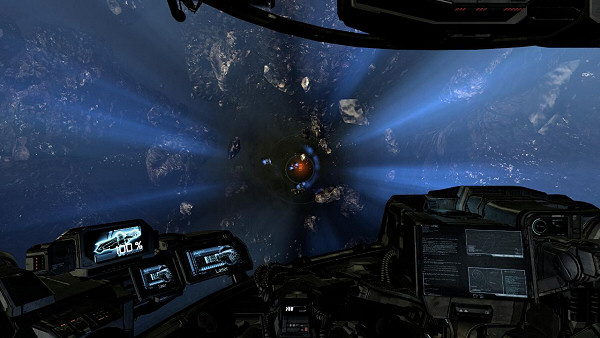 Egosoft has pushed the latest X-Universe installment release to somewhere in 2013. Recently, the devs said to have been working on this PC title for the past five years and that only now things are "finally clicking together". X Rebirth is a space simulation game, and an additional chapter within the X series. Rebirth is all about action, trade, adventure and combat in a vast Universe with cutting edge graphics, or so the devs say. Seems like a good one for space sim fans to look for this year.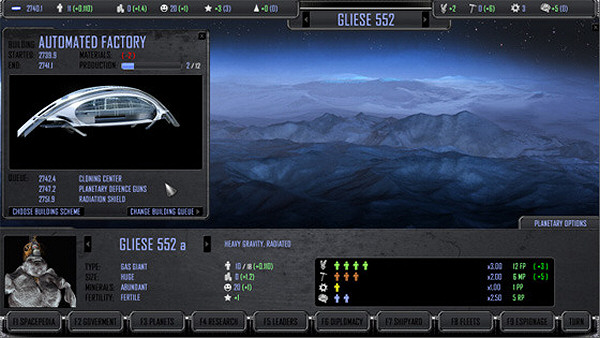 Do you want one more space 4X game? Of course you do :) M.O.R.E. (Military, Organization, Research, Economy), is another product of a successful Kickstarter campaign. MORE's devs want to pickup from what made Master of Orion so successful and provide, well … more. The idea is to go with the turn-based mechanics, for both the strategic and combat layers, but this time in 3D. IdeaLcenter also plans to tackle one of the space 4X classic's flaws – the excessive micromanagement – with the use of Dysonian Spheres, which will merge colonies belonging to a star system into super colonies. Ship customization is also a major feature, allowing you to design your ships from the ground up using building blocks. Cutscenes are also planned. As for multiplayer, there will be hot seat and play-by-email support. IdeaLcenter plans to release MORE for Windows, Mac and Linux. The latest schedule was to reach Alpha on July, Beta in September and the full game in December 2013. Check out our interview with the devs for more information.
Subscribe RSS
68 Comments
Related Articles:
Post category:
Game Lists