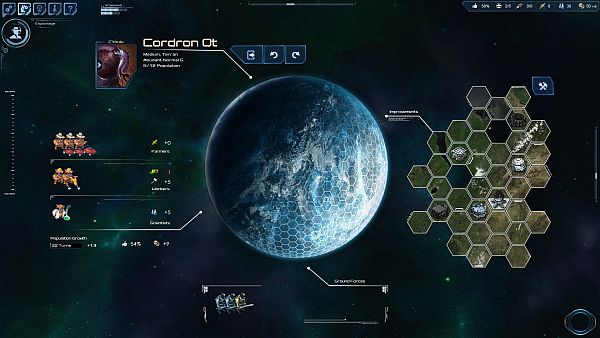 Iceberg Interactive and Zero Sum Games have now officially announced StarDrive 2, aka the title previously known as StarDrive Unity in our List of Games You Can't Miss in 2014 article. Despite the name change, StarDrive 2 is not going to be real-time all the time like its predecessor, but instead will be turn-based with real-time combat only, as we've previously reported. We've known for a while now that a game was in development, ever since our interview a few months ago, but now we know its name and its projected release timeframe, which is September 2014.
The price has been set as well, and it will be $29.99 at launch on Steam, as well as other digital channels and boxed retail. This isn't entirely unexpected, but what did come as somewhat of a surprise is that owners of StarDrive will be receiving a 33% discount on StarDrive 2. This time around, the power of Unity is also allowing StarDrive 2 to have a simultaneous release on Mac and Linux as well as PC.
Other known, but now officially announced features include Steam Workshop mod support, a battle arena mode for quick real-time battles, unique heroes, and 9 races. Also, while not announced in this press release, there have been some discussions on their forums, and comments made to Youtube personality AngryJoe, which appear to indicate that space monsters are going to be in the game this time around. Let's hope so, as I love to destroy gigantic alien menaces. Actually, I also enjoy watching them destroy my opponents.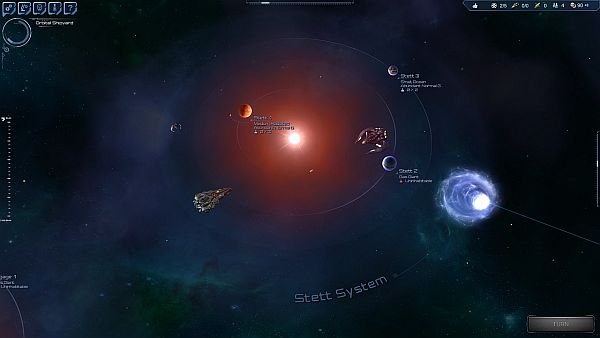 Here's the official feature list:
Build a space empire turn by turn in an immersive, living galaxy filled with 9 alien races, pirate factions, galactic lore and mystery.
Hire unique heroes to govern your worlds or to command your mighty fleets in battle.
Populate the universe and colonize planets, moons, asteroid belts, gas giants, and more!
Research hundreds of technologies, including technologies that are unique to your race. Find even more technologies through in-game events and galactic exploration.
Build your own ships in the custom ship design mode and take them into real-time battles featuring stunning visuals and sound effects.
Enter a Battle Arena mode for quick-fix battles against cunning AI opponents. In this mode, you will earn rewards as you fight through the challenges, allowing you to unlock new weapons, ship hulls, and ship modules to upgrade your ships and to purchase new ships to add to your fleet.
Created with the Unity engine for simultaneous release on PC, Mac and Linux.
Will include various Steam features such as Trading Cards, Achievements and Steam Workshop, allowing modders to create and share their own in-game heroes, events, Battle Arena campaigns, ship modules, weapons, sound effects, and more.
It appears the game itself will be officially presented at the Game Developer's Conference in March, if things go as planned. I suspect we will know much more about the game itself, as well as have a better idea how it plays, after this event.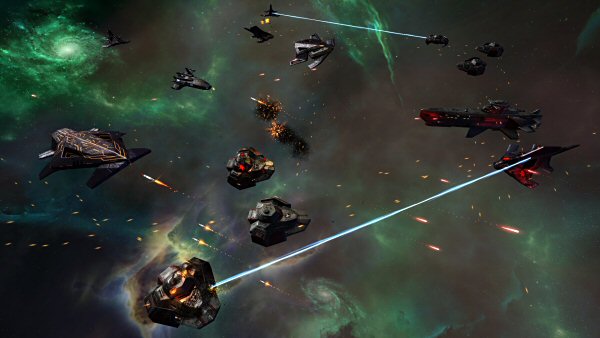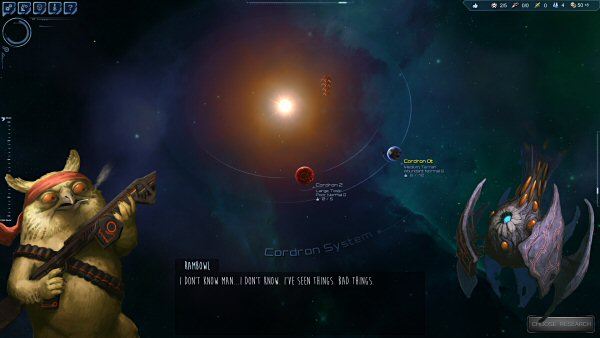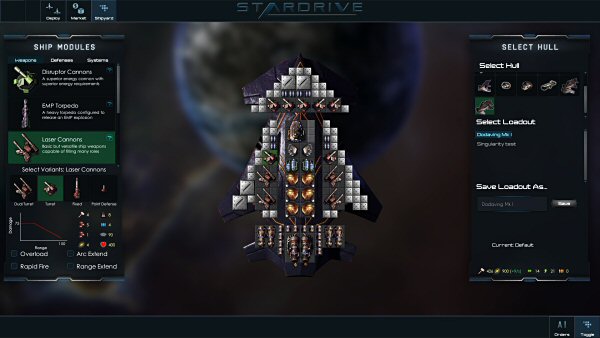 Subscribe RSS
92 Comments
Related Articles:
Post category:
News & Announcements