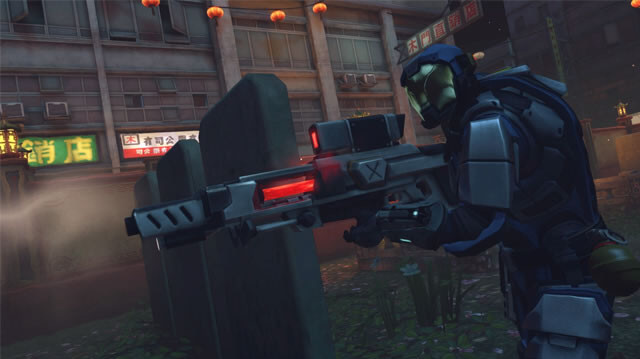 2K Games and Firaxis Games have just released Slingshot, the first of two planned content add-ons for XCOM: Enemy Unknown. This content DLC is now available for the PC, XBox 360 and PS3. For the PC you can get it on GamersGate, GreenManGaming or Steam for $6.99/€6.49. (Note: GG and GMG also give you a Steam key).
Slingshot brings the following new content:
3 new council missions, and corresponding new maps tied to those council missions. Divert an alien ship's course, and do battle in the skies over China (the maps are regional based, so, expect to find a real location feeling);
A new playable squad character with a unique story and voice;
New character customization options;
Missions successful completion unlocks an existing technology only available later in the game.
Having new maps is surely a nice addition, since map variety was a lacking aspect of XCOM:EU. Pity that the maps aren't many and that they seem to be locked to the also new council missions. The new character customization options also sound nice.
All in all this first content DLC sounds like a few extra bits of fun, quite interesting if you were already thinking in giving XCOM:EU another go. However, I'm still hopeful to see more patches come out as well, as there are still some shortcomings that lack a fix, like the nasty "alien teleportation" issue, where aliens just "appear" from thin air, and already activated. This is especially nasty if you're playing Ironman games.
Hope they roll in a patch today or in the next couple of days to go along with the DLC. But, so far, no word on that.
Subscribe RSS
40 Comments
Related Articles:
Post category:
News & Announcements