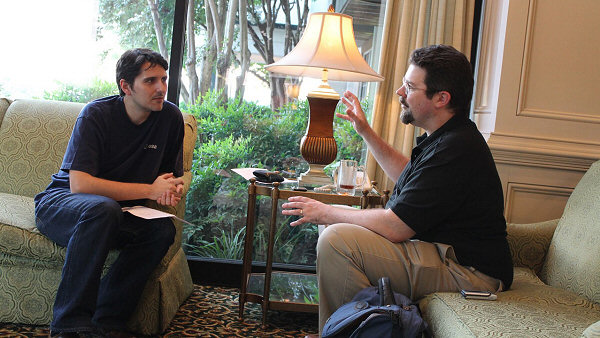 Still on Slitherine's 2013 press conference in Fredericksburg, Virginia (United States of America), I had the opportunity to talk with Erik Rutins, Matrix Games' Director of Product Development (on the right in the picture) about Distant Worlds. I asked Erik about the real-time 4X game's state when it was first picked up and signed by Matrix Games, the developer-publisher relationship (the developer being Elliot Gibbs from CodeForce), the greatest design challenges and Erik's personal favorite aspects about the game. In the second part of the interview we'll cover the future of Distant Worlds, further improvement, expansions, and Distant Worlds 2! So, enjoy this interview's first part. The second part should be up in the next few days.
SS: Tell us a bit about Matrix Games. How, and when did it all started? And, could you also tell us a bit about yourself? What did you do before working on Matrix Games?
Erik: We founded Matrix Games officially in the end of 1999. Initially, there were five of us and we had a very limited set of projects that we were working on. They were all either internally developed or the developers were working with us, working very closely. So, it was a very full involvement. As we grew, we started to expand and took more developers on-board, and that's when it went a little bit more broad spectrum across the board. When we first started I was working in programming and also advised on programming and stuff like that.
Before Matrix I had two businesses. One was a computer consulting business where I did custom programming and various kinds of applications as general computer consulting. And, I worked with small clients and also some large companies writing custom applications for them, most in the pharmaceutical industry. And, I also had a business together with David Heath, one of Matrix's co-founders called the Gamers Net which during the dot-com boom of the nighties was the biggest website for strategy gamers on the internet, on that point in time. We sold that in 1999. Unfortunately, the company that took it on at that point didn't do much with it, but the money that we had leftover from that went into founding Matrix.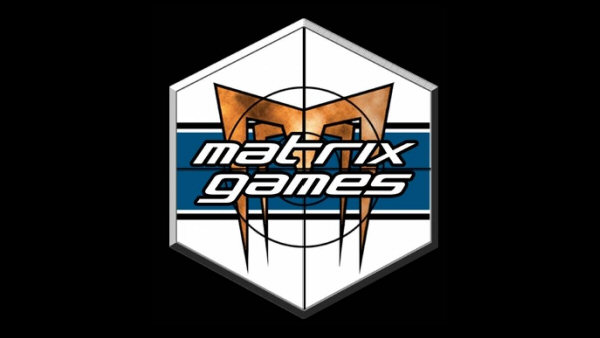 SS. What other games have you helped design and program before getting involved in Distant Worlds? And, what exactly is your role on Matrix Games, and particularly on Distant Worlds?
Erik: My job in Matrix Games is basically director of product development. So, what that means is that almost every single game that Matrix works on, I'm involved in. This means from the point in time that we sign a developer up. Some of them, when we fist sign them, the game is pretty much finished, and in other cases the game has barely begun. But, whatever the case, we see something there that we really like. So, we talk with the developer and work out with the developer, you know, how we can best support them. How we can best both achieve their vision and also tailor their game to get our community really excited. And it's my job to basically figure out as part of the overall team how to best do that. I offer advice. Sometimes, the advice is thought, sometimes I offer unsolicited based on experience.
Regarding Distant Worlds, I try to remain behind the scenes, I mean because I'm involved on the publisher side. So, I feel like my job is to support the developer and work with them and give and help them in any way they need. In the case of Distant Worlds, it happens to be one of my favorite games of all time. And I happen to really enjoy working with Elliot. We have a very good relationship. How it worked was, Elliot had a vision. And, when it comes to design we have meetings. So, before we start working on a new expansion, Elliot and I have a meeting. Publisher and developer. And, we figure out what this new expansion is going to be. And we go through sort of a combine where we each have ideas as to what the design is going to be. We combine them, we have design sessions and we finally come out of that with a design document. He and I worked together on fleshing out that design document. My main role is to reinforce him. So, I try to give him as much inspiration and as much room to maneuver as possible, and any time he needs something, I try to provide that. And if there's an area where he's asking for more help, or something like that, I jump right on and give him what he needs.
SS: So, and what type of games do you like to play? Could you give a few examples of your favorite ones?
Erik: I've been a gamer since I was like six years old. Distant Worlds, I mean, I don't want to offend anyone else but I can say without any bias, Distant Worlds is my favorite sci-fi 4X game of all time. Now, if we go way back to very early games, then Cosmic Balance, yeah, that would be one of my favorites. Back to the more recent games, that interest continues. So, I was going through things like Stars! and Space Empires, Master of Orion and Master of Orion 2. And, more recently I mean, there's a lot of other space 4X games like Armada 2526. Things like Endless Space and StarDrive, you know? I'm interested in all of those.
I mean, I don't have a lot of time to play games that aren't our games, that's just the nature of things. But, I do tinker around with them. I also like to support developers that aren't ours. That's why we got into this business, to make the games we like to play. So, just because I'm now also working on these games it doesn't mean I don't like to play other games. So, yeah, I mean, I'm out there. The main thing is, I don't get to play them very much. But I pick up a copy, give the developer some support that way, with my money. I tinker around with their game, and I'm glad there are other people out there doing it.
SS: To have an idea on the manpower required to make such a complex game, how many people were involved in making Distant Worlds? And, what were their roles?
Erik: So, it was the developer Elliot Gibbs from CodeForce and myself from Matrix Games. We also had a few artists in the game, as for some people for the sounds and music. And, we also had all the Matrix Games' publishing staff to help with testing, distribution, marketing and PR.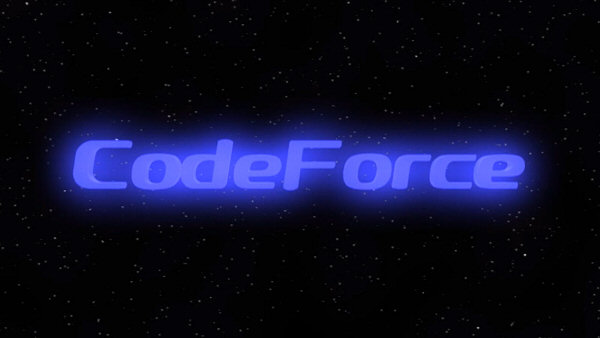 But, this was not just us, obviously we got testers on-board at pre-alpha or early alpha. Within our testing system we have testers that have worked with us on many games and we keep track. So, we know which are the guys who are really going to give us the best feedback or the most reliable and so on. So, we took these veteran guys and we signed them to help us out with that. Because, the more eyes you have on something like this the more ideas you have. It's rare that everything comes from a single person. So, I want to give them credit as well. We got some great ideas from them during that process. But, by the time we finished the Distant Worlds base game, it was pretty much just me and Elliot working together to plot out the future course of Distant Worlds.
SS: And, in which phase did Matrix Games, and you in particular, got involved in Distant Worlds' development? And, how mature was the game at that phase? Was it close to what we saw in the original release or would you say it was still a bit far from that?
Erik: When Elliot brought Distant Worlds to us he had a very good vision of what he wanted it to be, and he had a lot of stuff already done. But, it was very much needing art and it was very much needing fleshing out. And so, we worked with him, I guess it was probably for one year and a half, or two years. After we signed Elliot up for the first Distant Worlds game, we worked for about two years. We funded the art for it and I worked with him on the design side as well as several other people in the company for the first release, to get it to the point where we all were really excited, you know. Elliot proved to be just a wonderful guy to work with throughout that process.
But I mean, when Elliot came to us, the game had a lot of features already, it already had that living galaxy feel to it. But, it wasn't fleshed out in many ways like the art which was obviously all placeholder. There was a lot that got done with the interface after Distant Worlds came to us. There was a lot that got done in expanding things like the trade and resource system, which were more of a framework than fully expanded. The tech trees and things like that. But, the core game, the core idea of it, of that you want a galaxy that is really, you know, alive and interesting and has all these unusual and rare things going on. And the private sector, that's Elliot's idea and it's magical. We saw that and we said, this is fantastic and we can work with you to make it even more fantastic.
Elliot has been, in general, one of the easiest developers to work with, in terms of his receptiveness to feedback. He's really exceptional. And I think you see this in the community sense, because the community gives us feedback and we look through that feedback and I discuss it with Elliot and we figure it out. I mean, there are technical limitations sometimes, to what can be done. But, you know, in general he's totally in sync with us as far as the community has a great idea and it will make the game better, he just says: "Let's do it! Let's get it in there".
But I would say that when Distant Worlds came to us it was pre-alpha but not much pre-alpha. The core of the game was there. The magic was there. It just wasn't any close to polished yet.
SS: I believe the decision to go with real-time was probably already made before you got in? Was that aspect still discussed?
Erik: We're not anti real-time. We think real-time has a very good role on strategy games and we have other real-time games as well, including hardcore wargames like Command Ops. And, we have pseudo turn-based real-time combination games where you hit the turn and then you watch things execute in real-time. But as to Distant Worlds, when Elliot came to us, it was a real-time game. All we needed to do was basically look at it, play it and realize that real-time worked really well with the exploration living-galaxy aspects of it, so that was the right decision.
At the same time, you know, as we were working on Distant Worlds, we were also cooperating with the developer on Armada 2526 which originally we did the retail release for. We didn't have the exclusive rights but we also did the beta testing on our side, and that was a classic turn-based 4X. So, we're agnostic on that. The main question is: "Does it fit well with the design?", and there's a number of these different basic choices within the game. "Is this the right choice for the rest of the stuff you want to do with this game?"
But, the original Distant Worlds had no speed settings. So, adding in all the different controls to speed up and slow things down was something that came in during Distant Worlds development. And you can also pause the game at any time. If you weren't able to pause the game and do stuff, we would have a problem with that, for this game. Because, for this type of game where you're controlling potentially like half a galaxy, you have to be able to pause and still do things. And that's also why there's the queuing mechanism and there's the automation, and there are a lot of other things that allow you to tailer the gameplay and to tailor your involvement. Because we realize that the classic issues with 4X games is you get to a point where your empire grows to a certain size and you just can't handle it anymore. Even in turn-based ones you're spending so much time per turn micromanaging your different colonies.
Obviously, there are still people who want to manage everything, and they can. But, we wanted to make sure the people who didn't want to do that could basically have a lot of it either controlled by the AI, or the advisors. Or, you know, they could just get out of the micromanagement if that wasn't the way they wanted to run the game.
SS: What do you think were the tougher challenges you had to solve, or help solve, when you were co-designing and programming Distant World along with Elliot?
Erik: I would say that for the Distant Worlds base game, the number one challenge was the economy. And, it actually did defeat us in the end. We worked on the economy quite a bit during Distant Worlds' pre-release development, because it's very complex. It was something that evolved. The core was there, and it became more sophisticated as we went through the development of the original Distant Worlds. So, by the time we got to release we were pretty happy with it. We were pretty happy with all the gameplay choices that were enabled for the player because a lot of Distant Worlds also is about emergent gameplay. It's about setting systems up that create this living galaxy and these realistic interactions, and then out of those emerge these other gameplay choices just because you know that your actions are sort of taking place in this working functioning and living galaxy.
When you consider all that, that's sort of what we're aiming for and we were trying to get all the economic choices as far as, you know, mining, distribution of resources, and the different number and types of resources, what the maintenance costs are and these other expenses you could have. What was paid for? What was not paid for? What was paid for by the state? What was paid for by the private economy? And, how much control the player should have? All that type of stuff was our biggest challenge.
Where I say the economy beat us in the end was that not long before we actually released Distant Worlds, in very late beta, we made some last ground changes and we actually broke the economy. But, we were so busy testing, and the surface appearance, and this is one of the dangers sometimes when you get too close to a game. We knew how to play the game really well, so we could overcome a lot of issues without realizing that we were really overcoming them. And, so, when we broke it, there was a bug that broke part of the economy in late game, and we didn't actually really realized it broken it because we were sort of just playing it in a way that worked until we got to release, and that was actually one of our rudest surprises, the initial release.
The first week was kind of rocky because of that. Obviously, there were other bugs and stuff that we had to address. There was a fair amount of bug fixing, but the economy was our biggest embarrassment, shall we say (laughs). And there was this great feature which didn't have this bug before and we released with this bug, and we were: "Oh my god, what have we done?". We fixed it quickly. Fixing the economy big bug was quick, and after that, when we started getting feedback from thousands of players, more balance issues came up, things we hadn't spotted. The reality is we're human, so, all of us, and the testers have certain play styles. And we try to account for as many play styles as we can, but sometimes we just hadn't thought of something and it didn't come up from the testers either. So, I would say the economic balance was probably the hardest challenge.
SS: Do you feel the economy is better now, with Shadows?
Erik: You know, I thought that by the end of the Distant Worlds base game, the economy was where we wanted it to be in the initial design. But, after both our own ongoing experiences with the game, and the player feedback from the game, it was clear that there was a lot more we could do with the economy. And so, we kept working on that around the edges. And, with Shadows we finally went and said: "Ok, we really need to focus on the economy". We wanted to tie in first the pre-warp era and the pirate gameplay. And both of those have major effects on how the economy works. And, we also wanted to address the issues raised by the players. This is a tricky area, because in terms of economic balance you get a lot of players that are playing Distant Worlds for the first time and they still find it too hard, and you get players who played it for a while and really understand it and find it too easy.
One of the things we implemented in Shadows was a real demand for resources that didn't arise from activity but just from existence. We started this in Legends, where we had bonuses for certain resources. It had various effects. In Shadows we basically said: "Well, you know, to grow, this planet needs this, this colony needs this". And, your colony ship, when it starts the colony, it provides a certain amount of resources, but eventually if it's not tied into a trade network, if trade can't get to it with required resources, your growth will be pretty much be gonna go to nil. Which also helped address another concern balance-wise that we had which was that it was too easy to expand quickly and to create a lot of colonies and not worry as much about making sure they grew and making sure you get to defend them and so on.
Shadows' pirate economy was very challenging to balance because we wanted to enable many pirate play-styles and not make it too hard for someone who was playing the pirates for the first time. The first wave of testers that came to experience pirate gameplay for the first time were just like: "What am I supposed to do with this?", because the pirates were way too hard to play. We didn't have all documentation done and they didn't know all we knew about the design. So, it was really not fair (laughs), for them. And, we started gradually scaling it back and scaling it this way and that way, and adding more tweaks and options and finally we got the pirates to where we wanted them. And that was on-going, I mean, along with everything else that was under Shadows' development, the balancing of the pirate economy was ongoing for most of the development, it was constantly being tweaked and tested, and tweaked and tested.
Because it's not a very simple economic model. It's not, just: "We know this planet gives this much income, so add it up!". "This is how much the cost is going to be deducted". A lot of this is very dependent on: "Ok, which trader is bringing these resources where and when it's gonna arrive? Who's refueling where? How many ships is the player going to decide to build? How many times are the pirates going to raid?" It's all dynamic, so we had to sort of more establish where the bounds were going to be, than be able to be very deterministic about it.
So, Shadows was our chance to really, I mean we revisited the diplomacy a lot in Legends, Shadows was our chance to really revisit the economy and try to balance it up. I'm pretty happy with the Shadows economy balance.
SS: What are your favorite aspects about the game?
Erik: I think one of my favorite things is the fact that there's a living galaxy. That you're watching the galaxy live and go about its business, and you're existing in whatever level you want to exist in it. What a lot of people have mentioned on the forums as well, is the fact that you can focus as small as you want or grow out as big as you want it terms of what you're controlling and what you do. This is something I try to emphasize to new players as well, who are feeling a bit overwhelmed, is you really can go in if you want and just focus on one system even just looking at one ship and try to make decisions to that one ship.
So, I'd say the living galaxy. And that includes the storyline embedding on the galaxy too. If you haven't played Distant Worlds before, I think the first time you go through the full storylines and find a lot of those hidden things, some of which are storyline event-based, some of which are just randomly, you know, placed extra things and not always in obvious spots. I think there's a joy of discovery, and because it's just a big galaxy because you literally can have up to 1500 star systems, there's just a lot to explore. It can take a while, even when you've explored the obvious places there's still non-obvious places where you might find something interesting. So, I mean I think that the first part of the game and in a core sense the living galaxy aspects, I just love that.
My next favorite thing is that it has most of the systems of my historically favorite sci-fi, 4X type, war computer games over the years in it, and you can choose what level of detail you work on them. So, that's again the difference between the manual, advisor and automated. But it's not just that you can turn things to manual, advice or automated. It's that if you do choose to go manual there's enough to do there that is very rewarding. In other words, I think comparably to many other games it has got a very rich experience if you do things manually. Either if you control your technology research yourself, or you're controlling the ship design or ship building, diplomacy or espionage yourself. I think all of those can be very rewarding in manual control.
So, it's that. The combination of the depth of it and the ability to turn that depth on and off selectively. There are times when I sit down, whether it's for testing or just for fun and I'll say: "Well, this time I feel like running this part of the game. This time I feel like running this other part of the game. This time I feel like running everything by myself." All those things, that flexibility, is really appealing to me. Because I know every time I sit down to play Distant Worlds, or any game, depending on my mood, depending on my energy level, sometimes I find myself thinking: "Well, I don't know if I can handle that one now, or that one is too light for me now, and so on." With Distant Worlds, I sit down and know that almost whatever combination to what I'm in, I can tailor it to suit my needs.
To be continued…
Here's the second, and last part of the interview, where Erik talks about Distant Worlds' further improvement, expansions and Distant Worlds 2!
Subscribe RSS
37 Comments
Related Articles:
Post category:
Interviews